When you think about real estate, what comes to mind? Brick homes in tiny subdivisions with neighbors all around? Water front property with enormous summer homes that are far too lavish to fit in your budget? Maybe you think of a commercial lot on the main highway for yet another shopping center/car lot/gas station, etc. That is NOT what we do here at Five Star Acres.
Five Star Acres is one of the few companies pioneering the sale of cheap, rural land for hunting, fishing, farming, off-grid living, camping – the list goes on and on. Our goal is to help people own their own land to do what they wish with it. You want a large piece of land to put a hunting cabin on? We have that. You're looking for a lakefront lot to park your camper and go out on your boat for a few weeks in summer? We can help with that too. Our goal is to help you find the land that you are dreaming of at a price that won't break the bank.
Our Properties
As mentioned above, Five Star Acres, LLC specializes in the sale of cheap, rural land. Our properties are perfectly suited for hunting, fishing, camping, boating, farming, off-grid living – almost any outdoor activity you can think of. Some of the most notable features of our properties include rolling hills, unharvested timber, fully stocked ponds, springs, creeks, lake views, mountain views, and wooded acreage. Five Star Acres has all that you could ask for and more as a land owner. Currently our properties are all located within the state of Kentucky.
Financing
Our in-house owner financing is what helps us stand out in the real estate world. All of our properties are available with 100% in-house owner financing. If you want to buy property now, but your credit score isn't good enough or can't handle another inquiry, we can finance you for no money down and no credit check! There is NEVER a fee for paying off early. If you want to finance with us for a few years until you can get a bank loan, you can do that. Even if you only need us to finance for a few months, we are perfectly fine with that. We initially offer our 100% in-house owner financing for five years, after the five years are up you are welcome to refinance with us or find financing through another source. Five Star Acres wants to make land ownership a reality for everyone, that's why we finance.
 

Keeping Cost Low
How do we keep our prices so low? A number of our practices allow us to keep our costs low. For one, we don't employ realtors so there are no realtor fees associated with the purchase price. This also means that we don't have people available to show our properties, but we utilize other technologies to help you find your property and make sure it's what you're looking for.  No realtors also mean no appointments for looking at land. You're free to view any of our properties at your leisure.
Five Star Acres also offers a multitude discounts to our buyers. Veterans and military service members are always guaranteed a 10% discount. This is a small token of our appreciation for their dedication and service to our country. There is a 10% discount for cash purchases as well AND a discount for multiple tract purchases. While no down payment is required to purchase any of our properties, you are free to make one if you feel the need. Less money financed means less interest paid in the long run. These discounts allow us to make cheap land even more affordable and make Five Star Acres an even better choice for your next land purchase.
Now that you know who we are and how we do what we do, take a look at our properties and see what we have to offer. Be sure to follow us on all of our social media accounts and subscribe to our newsletter to stay up to date on properties we have listed – we are always adding more! Give us a call or send us an email with any questions you may have and a member of the Five Star Acres team will be happy to address your concerns. You can also look at our FAQ page to see if your question has already been answered. We look forward to working with you and helping you find your very own five-star piece of paradise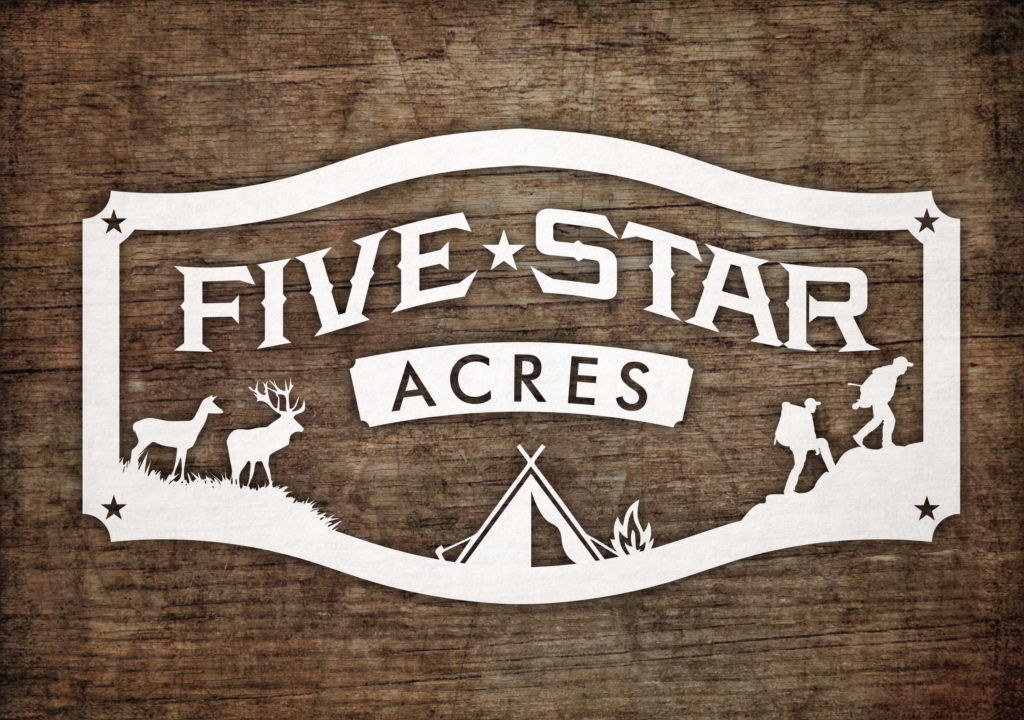 www.fivestaracres.com