"Buy land, they are not making it anymore." – Mark Twain
Rural real estate is our era's gold rush.
In 1848 the California Gold Rush drew speculators from all over the country. People were flocking to the coast to grab their share of the riches.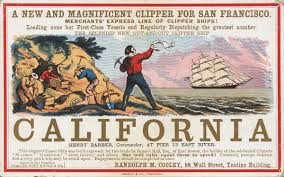 At the beginning of the Gold Rush, gold was discovered by the pound.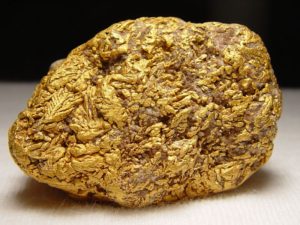 This is 103-pound gold nugget that was found at the beginning of the Gold Rush. This gold piece would be worth 2 million USD. That is insane.
A new Gold Rush is emerging and most people do not even know it is happening.
Rural real estate is often an overlooked and undervalued real estate investment. People have not begun to take note of the lucrative opportunity that is standing in front of them. As an opportunity, the people who move first will be the ones who make the largest return.
So why are people not investing?
People erroneously see rural real estate as a pointless investment because it is not an income-producing asset and more so because it is boring.
However, rural real estate offers these advantages:
1. Produces Income
When you own residential or commercial real estate you generate income by leasing the property to tenants. Normally these are short-term leases, 1 year, and come with a litany of problems.
Rural real estate offers a competitive difference. Landowners who purchase rural real estate have the attractive option to lease the property for several years for farming purposes. This allows for an owner to generate income.
2. No Deprecation
No deprivation value is a great reason to own a lot of it. Land cannot depreciate in value because it cannot be a move or destroyed. In the worst-case scenario you make all of your money through massive appreciation.
3. No Competition
Rural land has not received the same attention as other real estate investment vehicles. This is advantageous to you. The process of buying rural land is an easier and more enjoyable process as you are not placed in bidding wars against other competitors.
4. Scarcity
Land is something that is limited in supply. Scarcity is a key characteristic of a great investment. As the population increases land will continue to skyrocket in value.
5. Cheap
Finally, owning a landing on a house is a cheaper investment. If a tenant leaves your property you are stuck paying utilities as well as higher taxes. Rural real estate comes as is and you take little to no upkeep.
Land is one the best options for people who are looking to invest in stable and income-producing assets.
Adjusted for inflation, a dollar invested in the S&P 500 in April 1999 produced no gain at the end of March 2008. However, rural real estate averaged doubled from $974 dollars in 1998 to $2,160 in 2007. This is a 13.5 percent average annual return.
So how can you get started?
Click here to contact us and learn how to find your next investment opportunity, or begin searching now.